About Us
Young's Beach Shack is a coastal classic, reimagined. Inspired by the original Young's Beach Camp, a gatekeeper of Salt Creek Beach in the 1940s thru the 60's, our new beachside café welcomes locals and visitors alike to stop by for a drink and a bite, and enjoy the incredible and culturally rich Salt Creek Beach.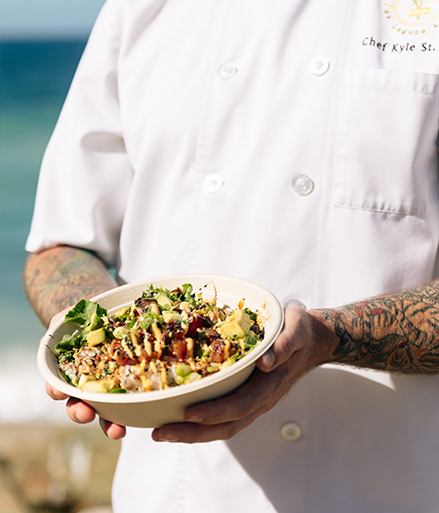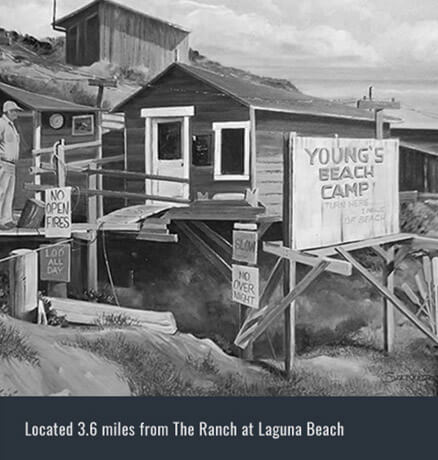 Young's is perched above Salt's most iconic surf breaks - from The Point to Gravels, the views take you from Laguna Beach, Catalina Island to the southern point of the cove. Spending a day at the beach, walking the bluffs or just enjoying a sunset on the park - Young's is the perfect spot to refresh and refuel. Our menu is created by Chef Kyle St. John and features fresh seafood, locally sourced comfort foods, beach picnic provisions, a coffee bar, beer, and wine. From breakfast dates to family dinners, or even hosting a beachside event for 200 people, Young's Beach Shack has something for everyone.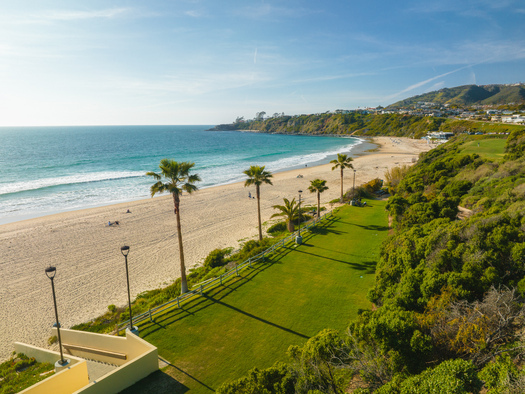 Events
Celebrate just steps from the sand, taking in views of the vast Pacific Ocean as palm trees sway overhead. Whether you're hosting an intimate beachside gathering, or dancing under the stars with a soiree for 200 guests, our venue provides an unmatched coastal setting for an event to remember. We offer a full bar and catering menu designed by Executive Chef Kyle St. John, celebrating the local flavors of Laguna Beach and curated to fit your needs. Join us for a truly unforgettable event experience overlooking the iconic North Salt Creek Beach.
Contact us for event info
Accommodates
10-200 people



Size of Event Spaces


Lawn: 230 x 30 sq ft (6,900 sq ft)
Beach Sand: 150 x 70 sq ft (10,050 sq ft)


Due to some limitations that we have during on and off season, please inquire about hours the space will be available. Typically, it will be open from 10 am to 10 pm.
Directions
Parking
Directions:
Turn off Pacific Coast Hwy. on Ritz Carlton Drive for the Salt Creek Beach Parking Lot located at 33333 Pacific Coast Hwy, Dana Point, CA 92629. Locate the pedestrian tunnel near the public restrooms and take the roadway towards the beach. Young's will be located on your right just before you hit the sand.
Salt Creek Beach Parking:
Parking costs $1/hour and tickets can be purchased via the blue OC Parks kiosks located throughout the parking lot.